Toad® Intelligence Central
Simplified file sharing and data provisioning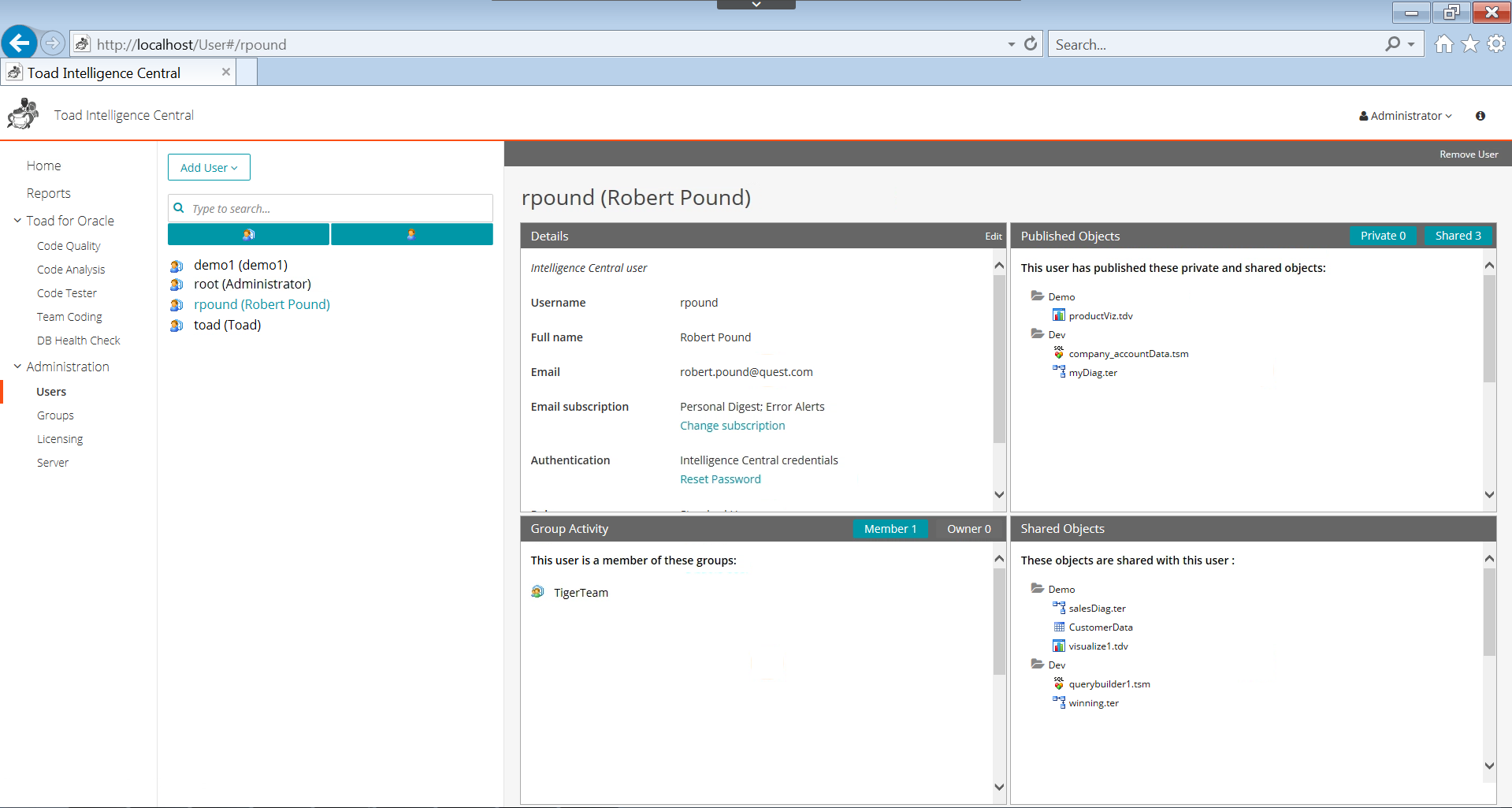 Rights management and data governance
Manage permissions and access rights to shared folders and files.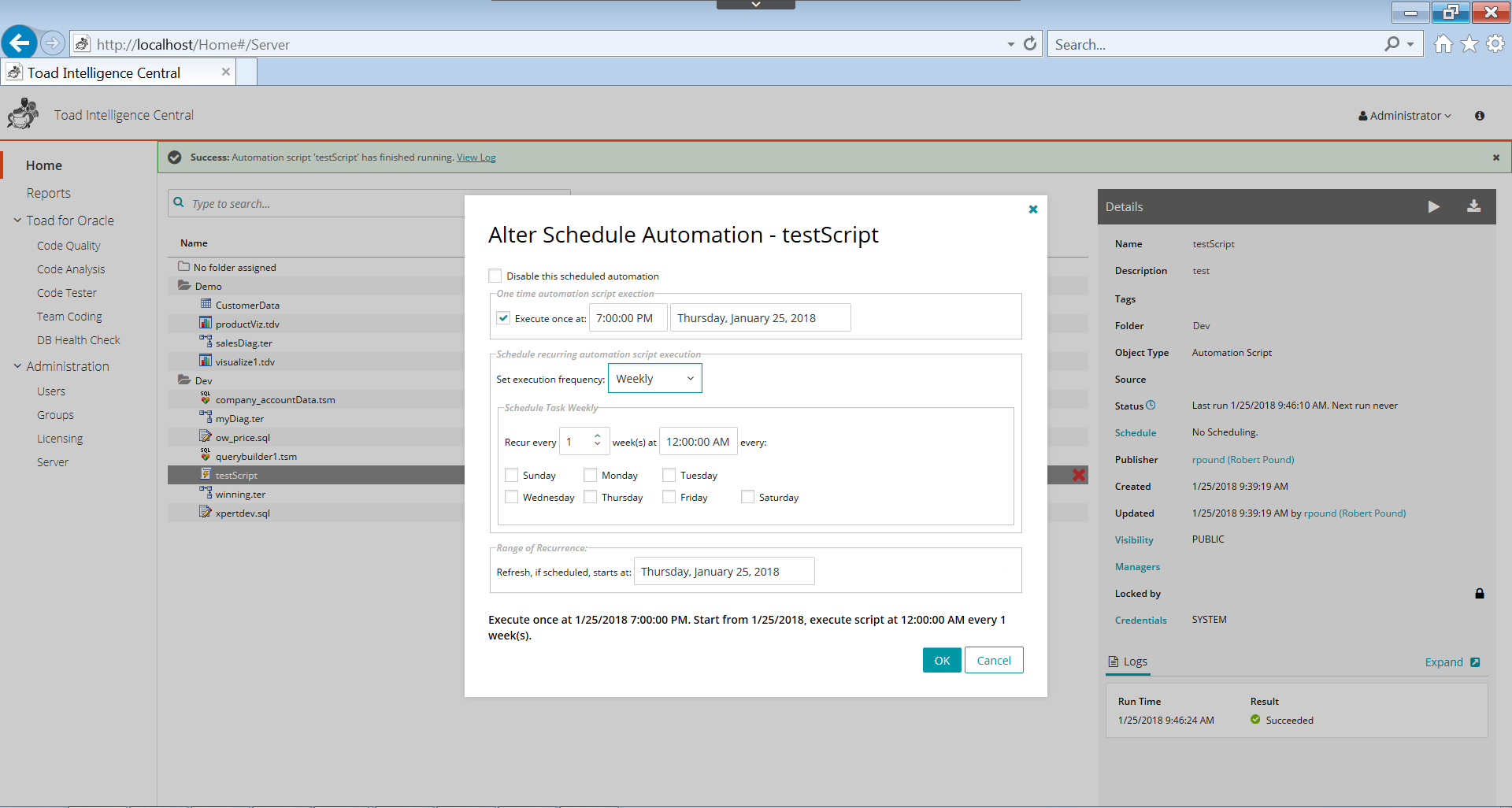 Automation scripts
Create automation scripts in Toad, publish them to Toad Intelligence Central and schedule them for execution on the server.
Get Toad Intelligence Central
Advanced features are available to users with Trial or Commercial licenses.
Key Features
Active Directory support
Enable administrators to better manage users and teams, and easily add/remove users.
Abstract Data Sources
Access data directly from the source through built-in connectivity to relational and non-relational sources.
Data repository
Store datasets or snapshots and schedule regular updates.
Integrated data visualization
Connect and share data with users of third-party visualization tools, such as Microsoft®Excel, Tableau®, or Qlik® Sense™.
Web–based management reporting
Gain a consolidated view of code quality over time with online Code Analysis reporting.
Toad Intelligence Central
Simplified file sharing and data provisioning
CONNECT WITH OTHER USERS
The Toad World Forums is your place to ask and find answers to questions, and discuss Toad Intelligence Central with other users, whether you're a new customer or an existing one.