Toad® for SAP Solutions
Speed up development and automate administration tasks on SAP databases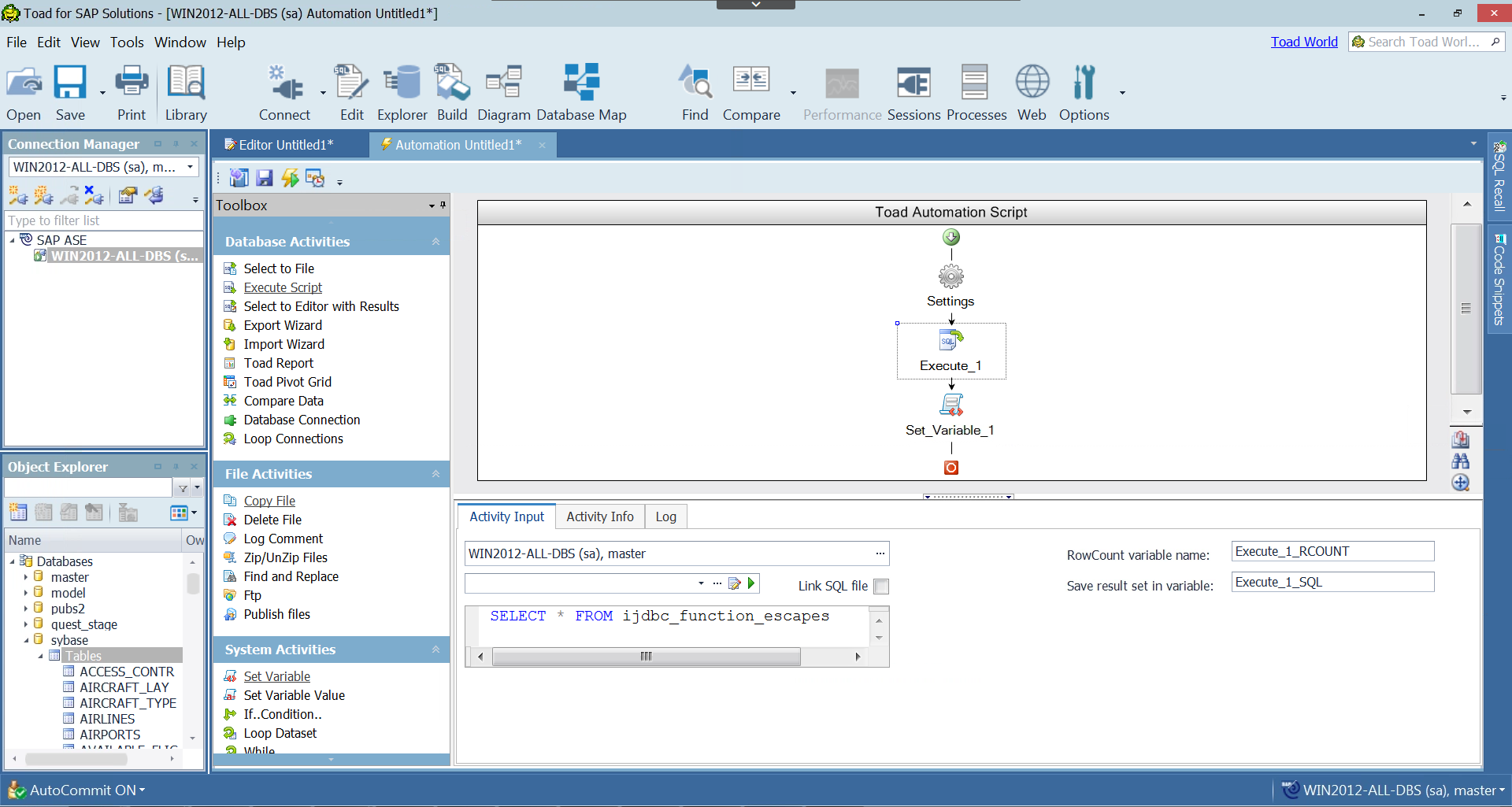 Powerful task automation
Automate and schedule frequent and repetitive tasks.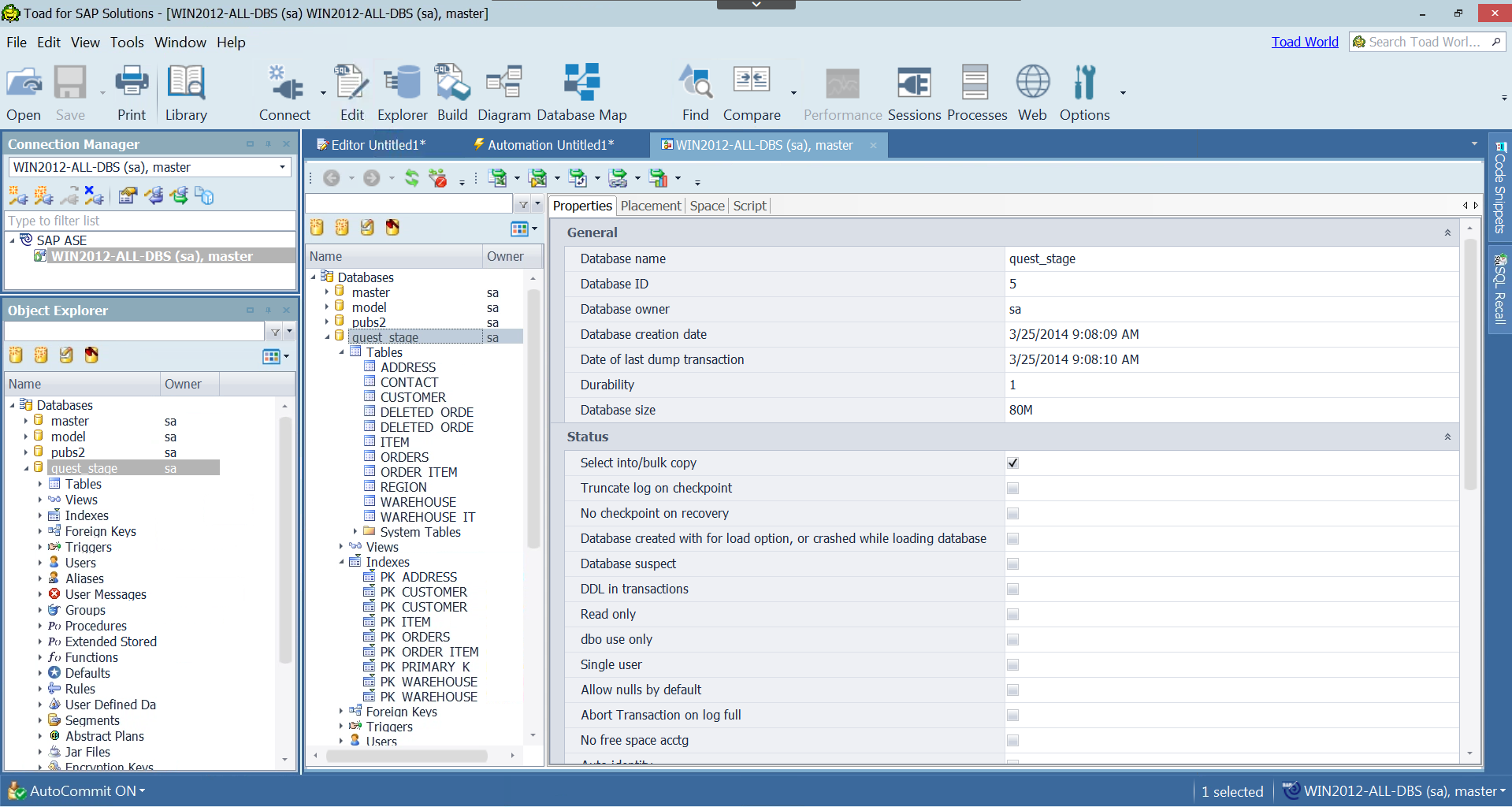 Easy object management
Create and manipulate database objects through intuitive GUIs, and easily view dependency information for an object.
Get Toad for SAP Solutions
Advanced features are available to users with Trial or Commercial licenses.
Key Features
Performance bottlenecks diagnosis and resolution
Rapidly find the root cause of system, database or application performance issues and make necessary corrections with our Spotlight on SAP ASE component.
SQL Optimizer for SAP ASE
Tune application performance with automated SQL scanning, optimization and index impact analysis.
Visual database map
Mitigate the risk of making changes by seeing which objects will be impacted by this action.
Collaboration via Toad Intelligence Central
Share Toad artifacts through Toad Intelligence Central for improved collaboration with colleagues.
Enhanced Toad library
Access and manage all your Toad files using Toad's intuitive new library feature.
SQL script recall
Track any SQL executed during your Toad session. Save time by eliminating the need to retype commonly used SQL.
Group execute
Process scripts and code snippets against multiple servers and instances.
Log reader
Roll back transactions in the transaction log without restoring from a backup.
Security management
Build and execute security-related scripts against multiple servers to create, manage and replicate security for all users.
Toad for SAP Solutions
Speed up development and automate administration tasks on SAP databases
CONNECT WITH OTHER USERS
The Toad World Forums is your place to ask and find answers to questions, and discuss Toad for SAP Solutions with other users, whether you're a new customer or an existing one.