Toad® for IBM DB2
Simplified DB2 database administration and development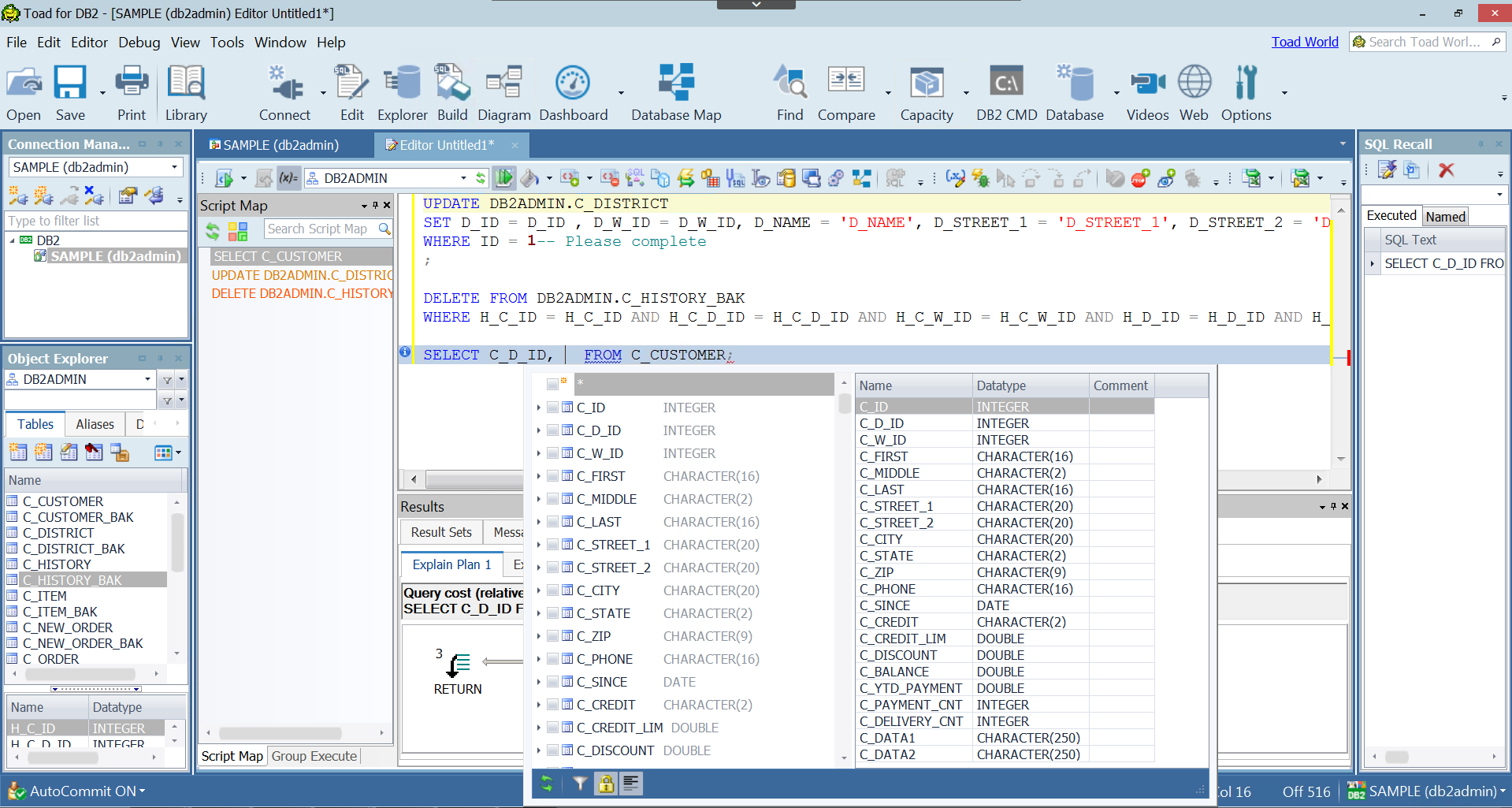 SQL Editor
Build SQL with minimal keystrokes or with the visual query builder and never touch your keyboard. Generate queries and reports and perform SQL development and optimization faster.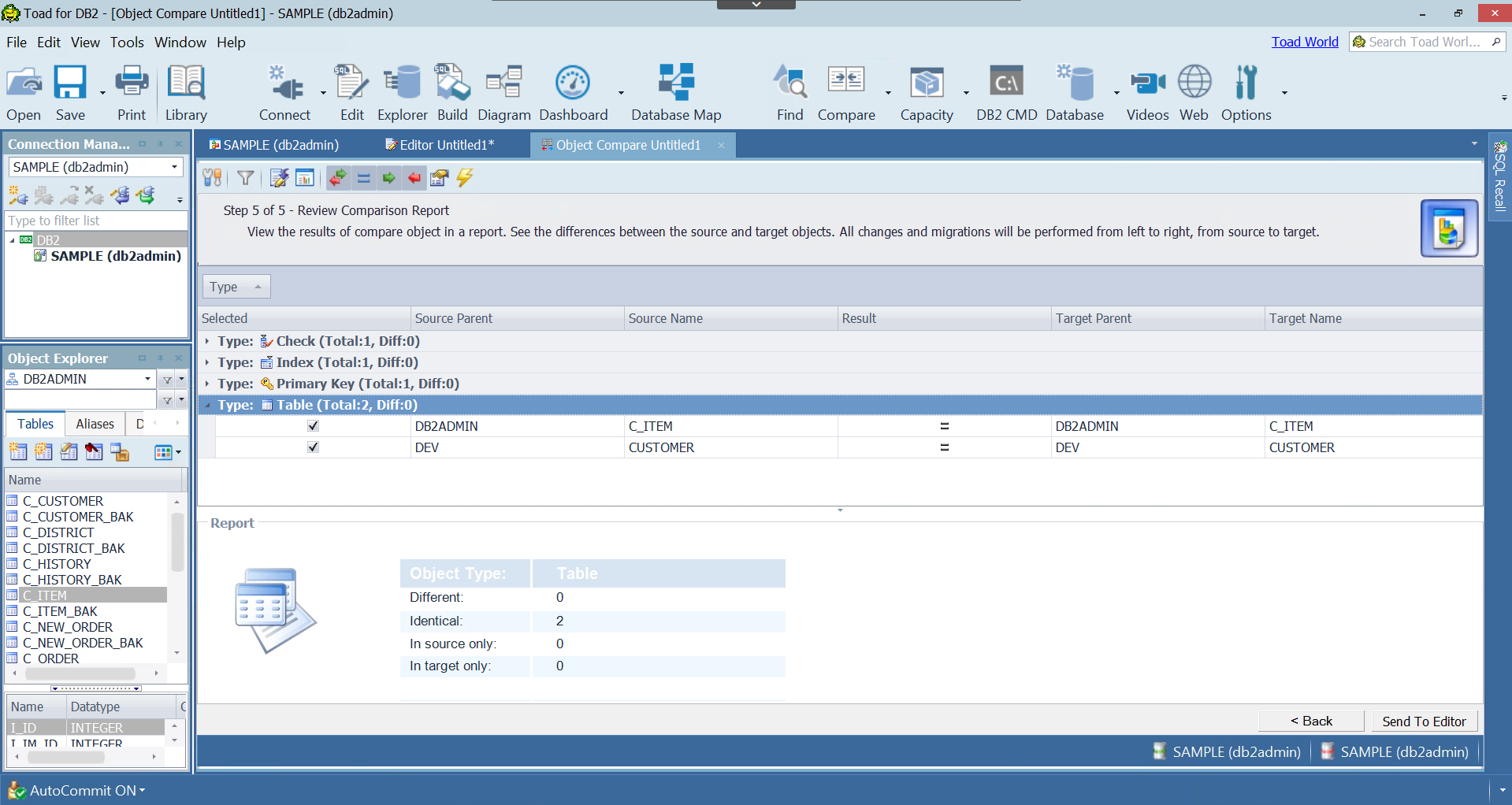 Comprehensive compare-and-sync
Customize compare-and-sync of data, objects or entire schemas to easily identify differences.
Get Toad for IBM DB2
Advanced features are available to users with Trial or Commercial licenses.
Key Features
Group Execute
Process scripts and code snippets against multiple servers and instances.
Visual Database Map
Mitigate risks when making changes by viewing which objects will be affected.
Powerful Task Automation
Automate and schedule frequent/repetitive tasks.
SQL Optimizer
Tune application performance with automated SQL scanning, optimization and index impact analysis.
Predictive Space Growth
Avoid costly unplanned storage purchases by predicting data growth and space requirements for objects.
Toad for IBM DB2
Simplified DB2 database administration and development
CONNECT WITH OTHER USERS
The Toad World Forums is your place to ask and find answers to questions, and discuss Toad for IBM DB2 with other users, whether you're a new customer or an existing one.