Toad Edge®
Simplified database development tool for MySQL and Postgres. Supports Windows and Mac.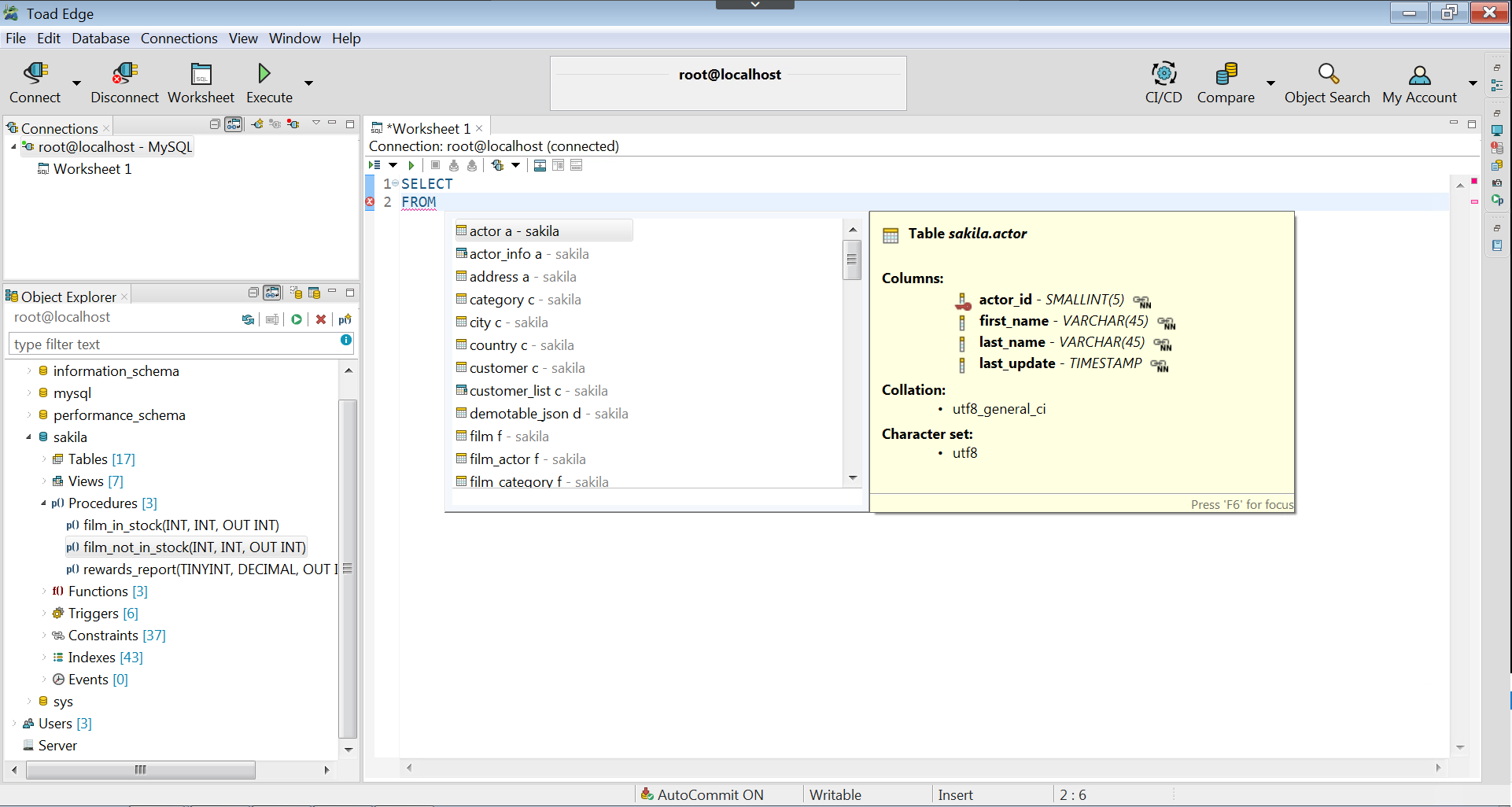 Content Assist
Write SQL scripts and edit JSON data with ease using Content Assist (also known as Intellisense). This tool automatically suggests keywords or templates you might want when you're working with Worksheet or JSON.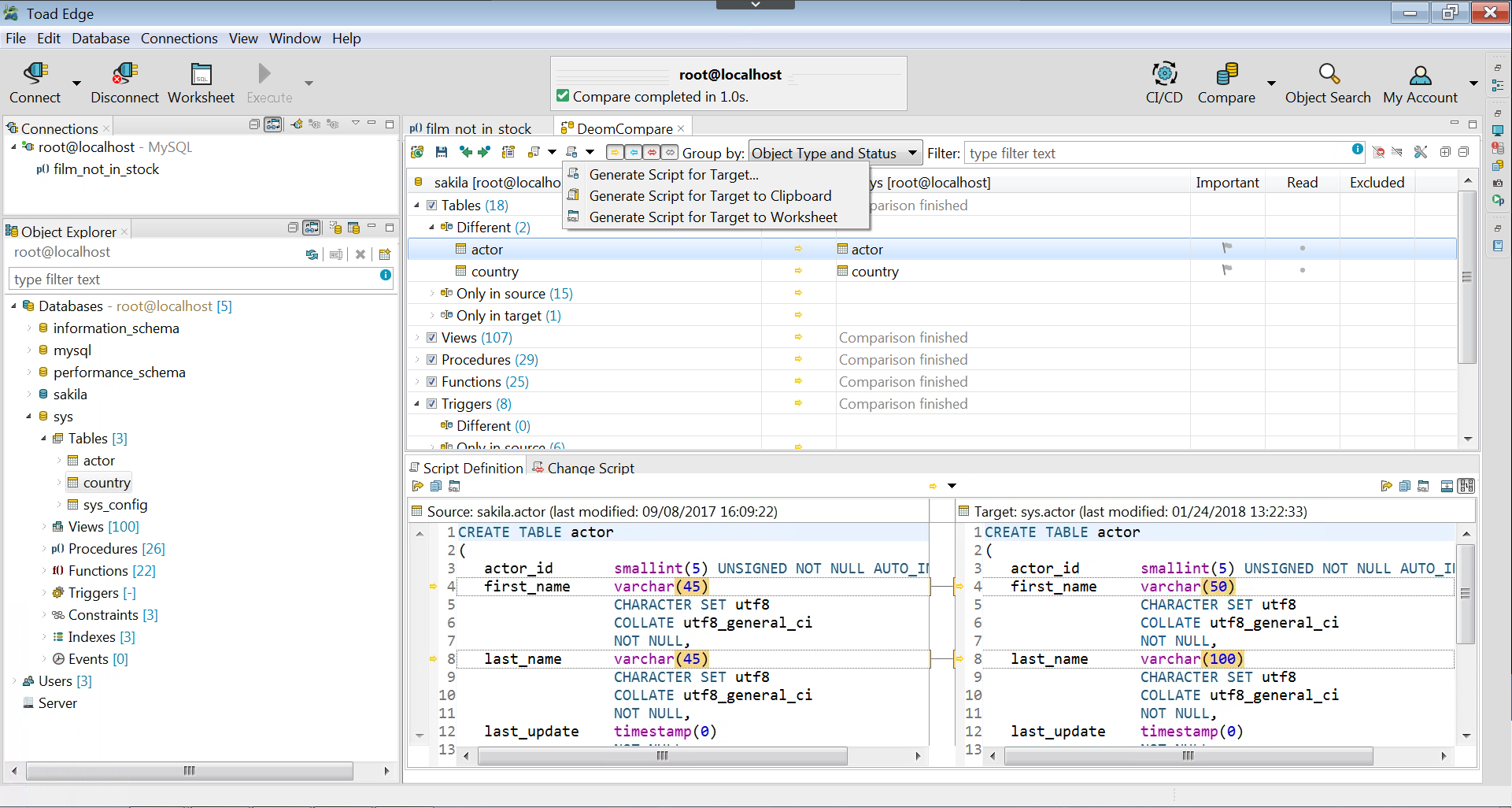 Schema Compare
Compare and synchronize databases using Schema Compare. Generate and export change scripts for target and source databases, save results and much more.
Get Toad Edge
Advanced features are available to users with Trial or Commercial licenses.
Key Features
SQL Worksheet
Write complex SQL code quickly and easily in Worksheet with Content Assist.
Privilege Management
Grant and revoke user privileges for any object on several levels using a convenient interface. View privileges from user or object point of view. Specify wildcard pattern privileges and proxy privileges.
Advanced JSON Support
Both Postgres and MySQL (with version 5.7) support for a native JSON (JavaScript Object Notation) data type. In addition to supporting, viewing, and editing JSON, Toad Edge provides productivity aids such as Content Assist and Quick Fix.
SQL Query Monitor
View the history of both internal and user executed queries. Copy the log or export executed SQL scripts to a file.
Import/Export
Export and import data easily – export table/view records or query results. Import data from SQL, CSV files, or ZIP archives with SQL/CSV content.
Database Snapshot
Store snapshots of your database structure at a specific time in JSON files. Compare and synchronize snapshots with the current state of your active database using Schema Compare. Export the snapshot SQL script to a file, clipboard or Worksheet.
Open Source Databases
Toad Edge supports MySQL, MariaDB, PostgreSQL, and EDB Postgres.  Redshift is also supported in Beta mode.
Toad Edge
Simplified database development tool for MySQL and Postgres. Supports Windows and Mac.
CONNECT WITH OTHER USERS
The Toad World Forums is your place to ask and find answers to questions, and discuss Toad Edge with other users, whether you're a new customer or an existing one.