Toad® Data Modeler
Easy-to-use, multi-platform database modeling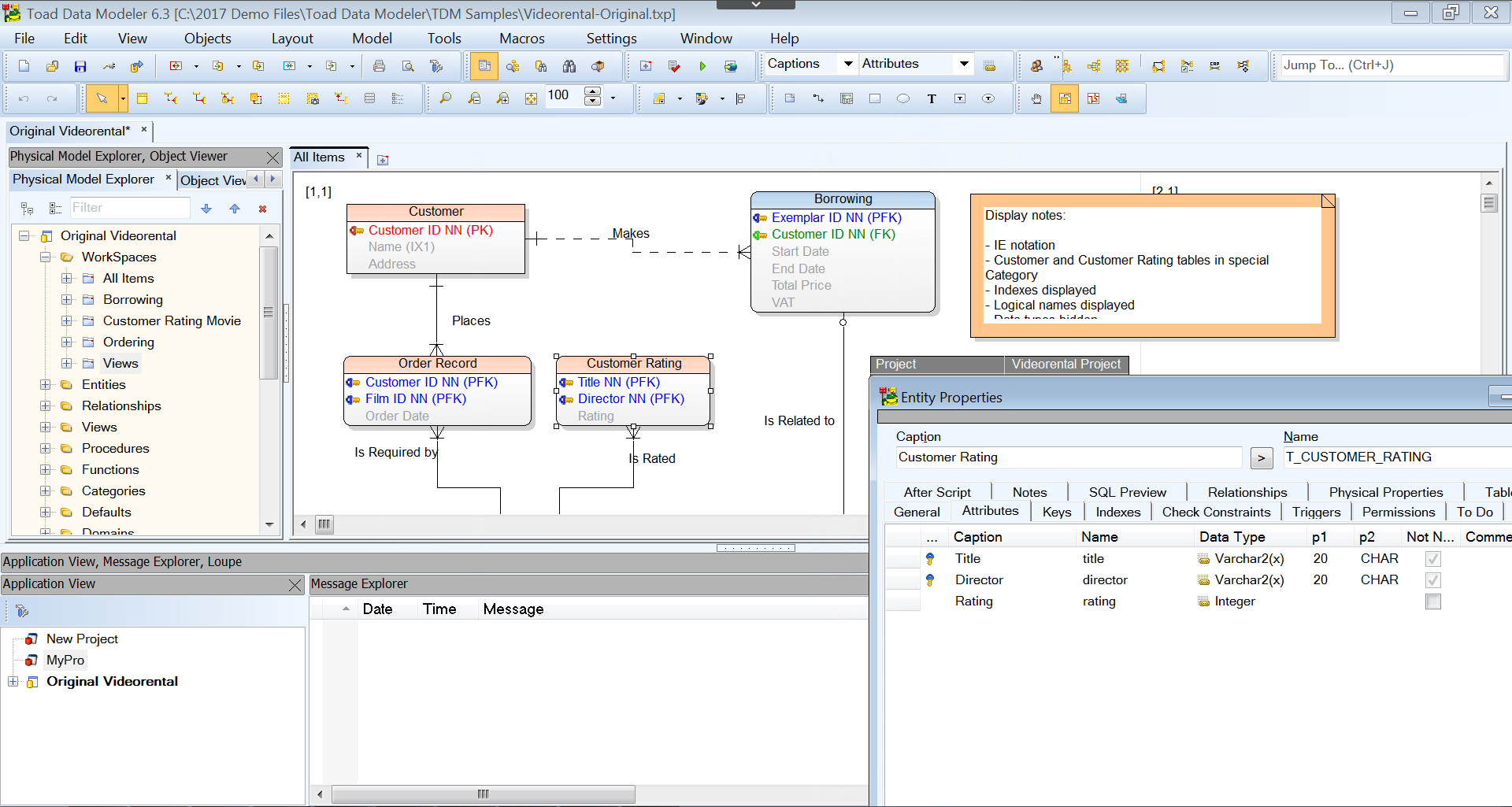 Data modeling
Create quality database structures or make changes to existing models automatically, and provide documentation on multiple platforms. Build complex logical and physical entity relationship models, and easily reverse and forward engineer databases.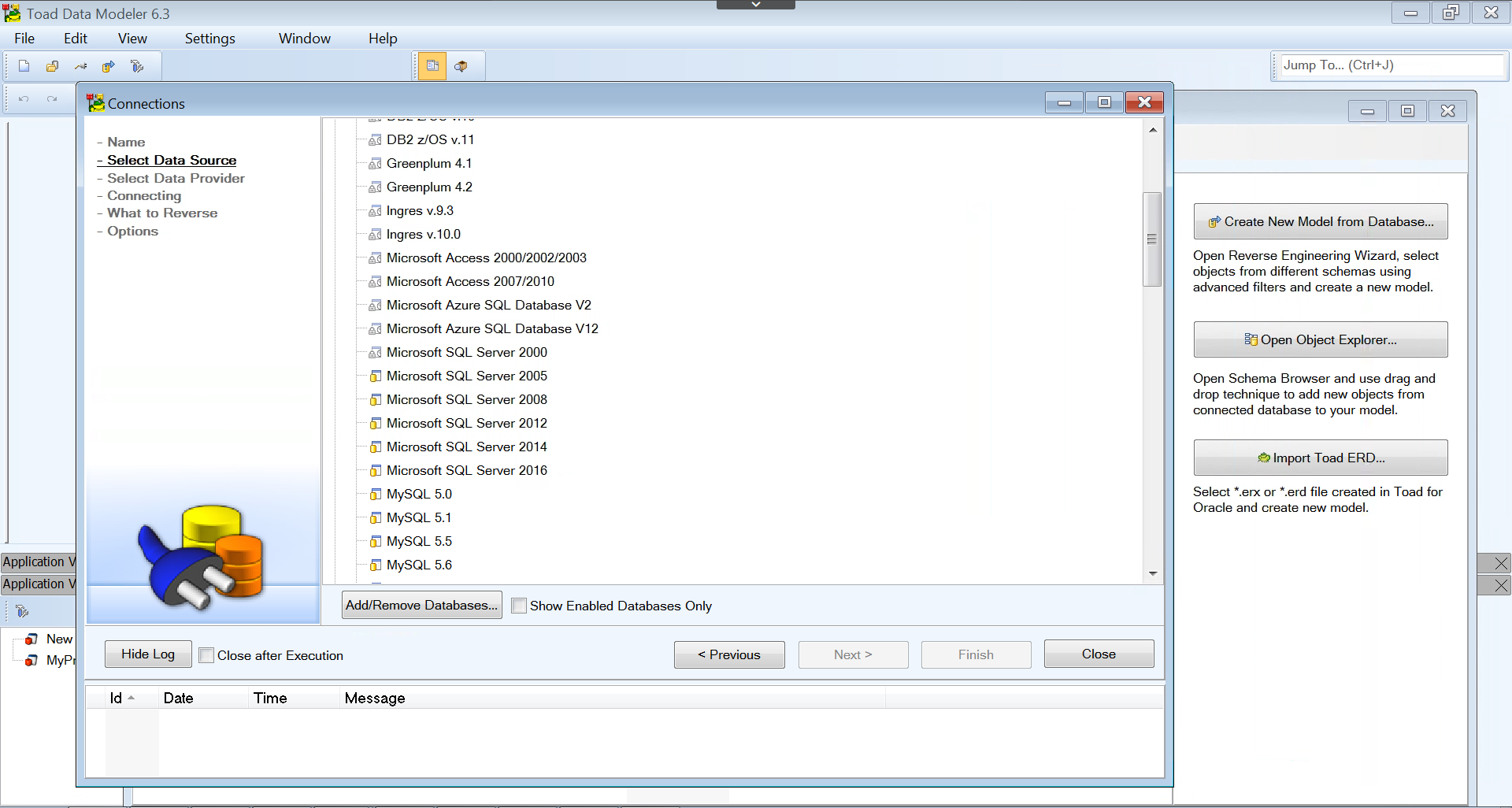 Database Flexibility
Connect multiple databases natively and simultaneously, including Oracle, SAP, MySQL, SQL Server, PostgreSQL, DB2, Ingres, and Microsoft Access. Synchronize models with existing databases using Change Script Generations and Update Model features. Easily convert data structures from one database platform to another to support business migration initiatives.
Get Toad Data Modeler
Advanced features are available to users with Trial or Commercial licenses.
Key Features
In-depth reporting
Easily generate detailed hyperlinked reports on existing database structures in multiple formats like HTML and PDF.
Model customization
Add logical data to diagrams to customize models. Customize model behavior using advanced scripting and macros.
Easy migration
Migrate data structures across database platforms as part of platform migration initiatives.
Data access with project folders
Gain data access by creating project folders to store models, business requirements, specifications and other files. Collaborate data models by leveraging source control.
Toad Data Modeler
Easy-to-use, multi-platform database modeling
CONNECT WITH OTHER USERS
The Toad World Forums is your place to ask and find answers to questions, and discuss Toad Data Modeler with other users, whether you're a new customer or an existing one.