Benchmark Factory® for Databases
Database performance and code scalability testing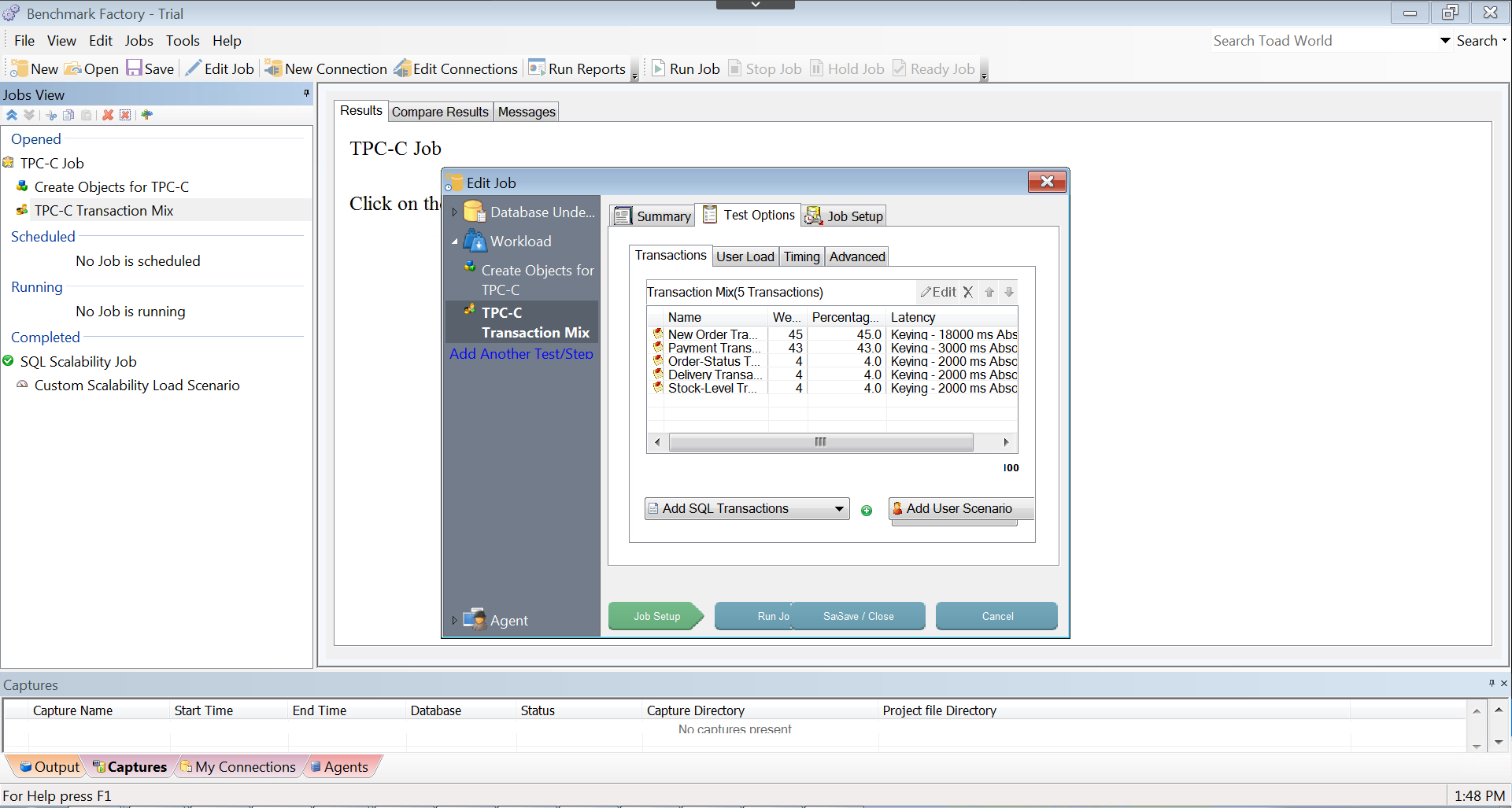 Workload replay testing
Replay real production transaction workloads on non-production environments whether on-premise or in the cloud.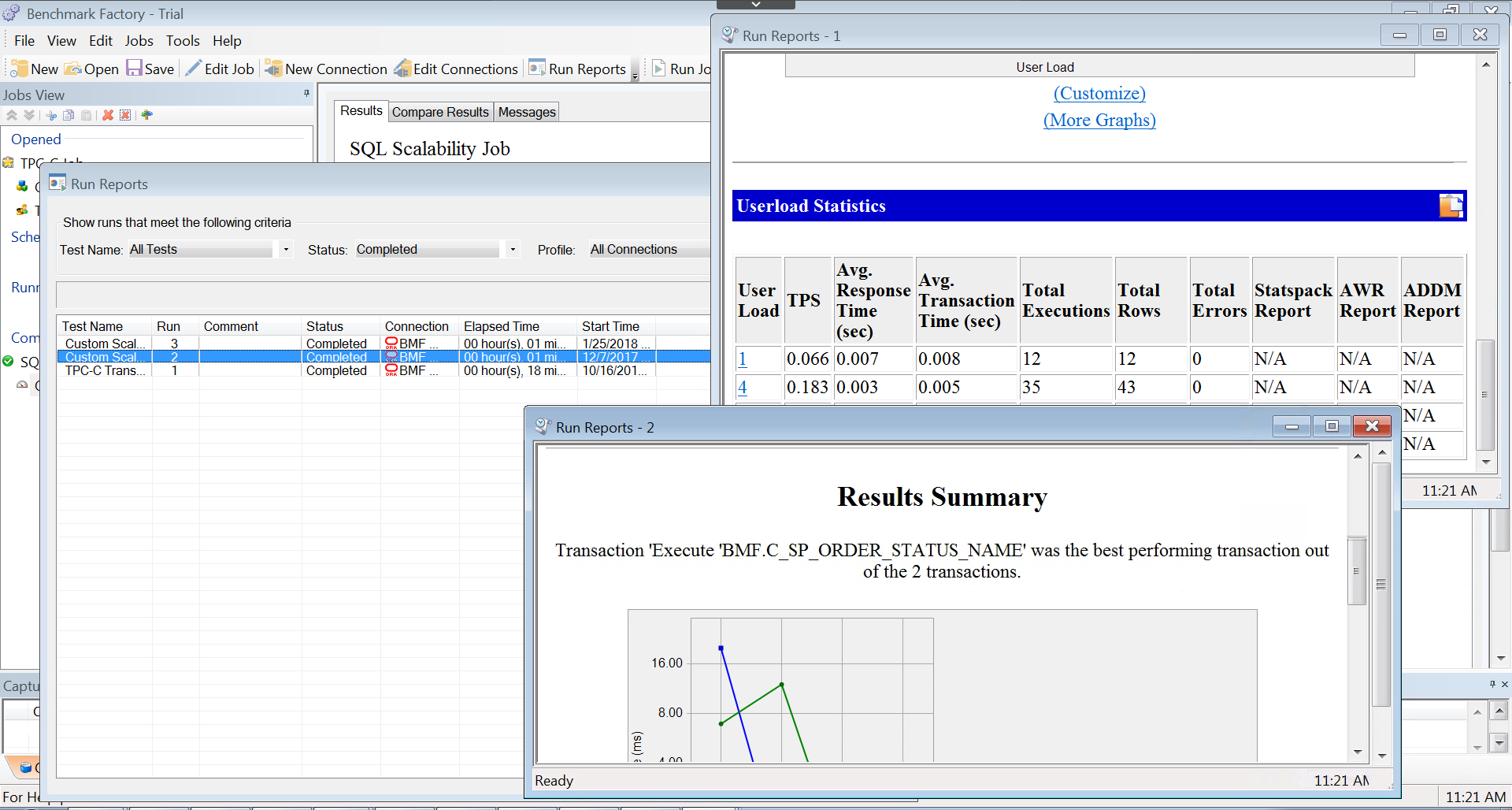 Capacity Planning
Identify system capacity and performance bottlenecks before they occur. Do what-if analyses using actual transaction workloads. Validate that databases will scale as user loads increase, application changes are made, and platform changes are implemented.
Get Benchmark Factory
Advanced features are available to users with Trial or Commercial licenses.
Key Features
Benchmark Factory Console (Desktop Application)
Create, run, and review jobs (tests). Deploy agents, access test results and reports.
Repository
Use the vast amount and variety of statistics in Benchmark Factory's library to measure, analyze, and predict the capacity of a system. Benchmark factory collects and stores overall server throughput (measured in transactions per second, bytes transferred, etc.) and detailed transaction statistics by individual workstation producing a load.
Agents
Agents simulate virtual users and send transactions to the system-under-test (database).
Run Reports
Benchmark Factory Run Reports is a separate component used to view the detailed test results in a report format. Open Run Reports from the Benchmark Factory console or from the Start menu.
Platform Support
Supports a wide range of database platforms including Oracle, SQL Server, IBM DB2, SAP, MySQL, and Postgres. Also supports additional platforms via ODBC connectivity.
Benchmark Factory for Databases
Database performance and code scalability testing
CONNECT WITH OTHER USERS
The Toad World Forums is your place to ask and find answers to questions, and discuss Benchmark Factory with other users, whether you're a new customer or an existing one.